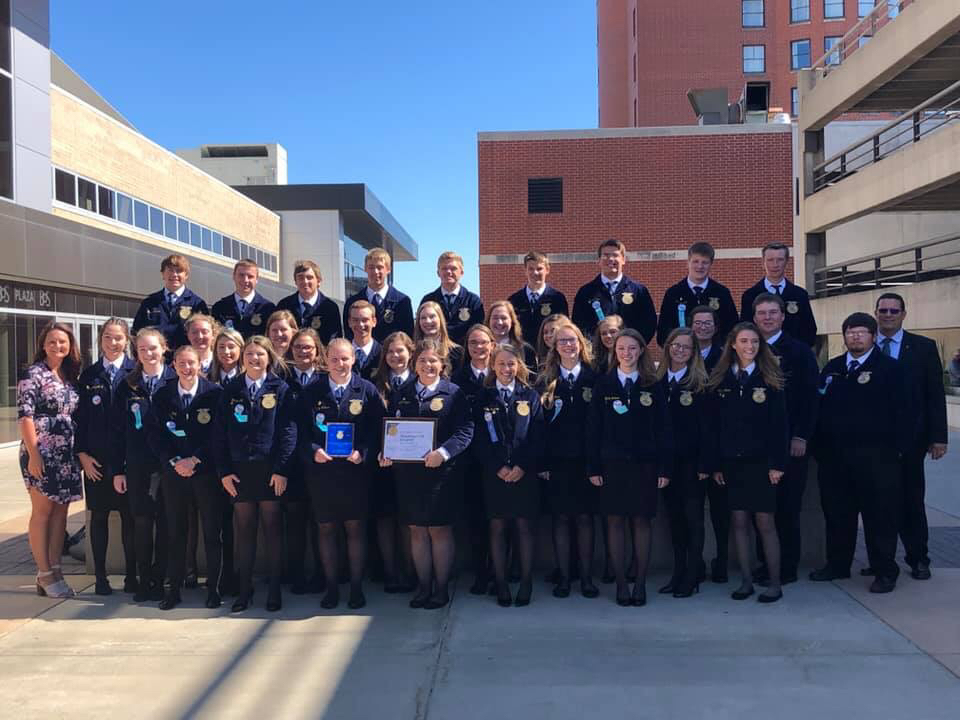 WHS FFA is the 3rd Place Chapter in the State!
Mrs. Modglin
Friday, June 14, 2019
Say hello to the 3rd place Chapter in the STATE!!! This is a huge accomplishment for the chapter. The 2018-2019 and 2019-2020 officer teams, Mr. McDermott, Ms. Modglin, and a few reviewers worked on the application, detailing 15 major events we set goals for, plan, organize, and evaluate throughout the year. They are then evaluated on the quality of their events by agriculture teachers using a rubric and quality indicators set by National FFA. Chapters across the state complete the same application and all chapters compete against each other; whether they are from a small rural community or a large school such as Chicago School of Agriscience!
They have also scored high enough to qualify to be judged at the NATIONAL level once again! This is the same process they went through last year when they found out they were Top 10 in the Nation. They will share results when they find out, but here's hoping!
This achievement is only possible because of the outstanding students, parents, teachers, administration, and community we are lucky to have at Waterloo! Thank you for your support and if you see an FFA member please tell them congratulations!