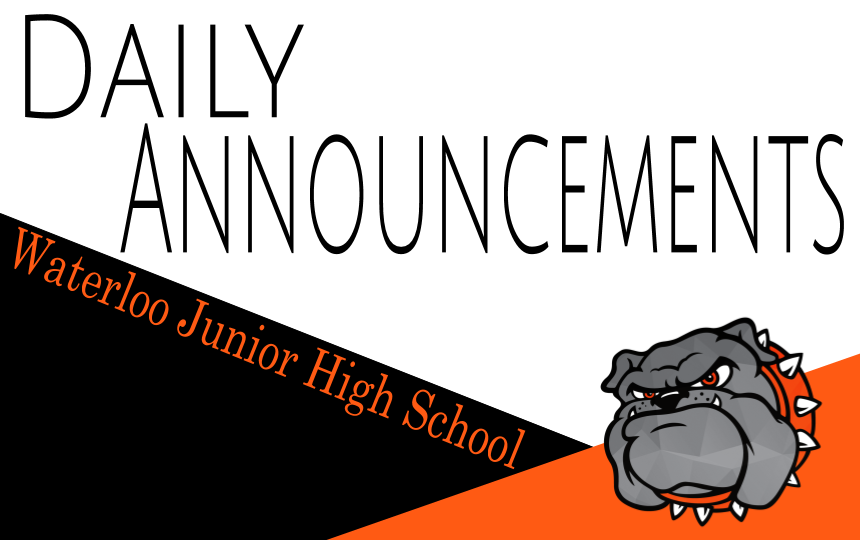 1-23-2020
WJHS
Thursday, January 23, 2020
Menu: Pulled Pork Nachos or Turkey Deli or Baked Beans & Grapes
************************************************************************************
Until further notice, there will be no football during 6th grade recess.
Bring your coat with you to lunch, we will be going outside.
An island with buried treasure? Not this year.
Someone killed by eating dessert? Wrong again.
I know, the one where a student plays dead on the stage for the entire production. Stop.
If you are interested in this year's spring play, sign up in the main hallway for auditions on Monday, January 27th or Wednesday, January 29th.
The spring ROE art festival is coming soon, if you are interested in this opportunity please stop by to see Mrs. Rau for more information.