Hello 2nd Grade Families! We are excited to welcome everyone back in person tomorrow! A few quick reminders in order to be ready to go. Please remember to do the following: ~ charge your chromebook tonight ~ bring your chromebook to school ~ bring your remote folder (with everything in it) to school Also please note, we will be moving the recording of President Speeches to Friday. See you in the morning! ~ The 2nd Grade Team

Hello 3rd Grade Families! We are excited to welcome everyone back in person tomorrow! A few quick reminders in order to be ready to go. Please remember to do the following: ~ charge your chromebook tonight ~ bring your chromebook AND charger to school ~ bring your learning packets to school See you in the morning! ~ The 3rd Grade Team

WCUSD5 is closed again today, 2-10-21. Snow overnight has covered all roads and made travel conditions dangerous in many areas of our district.

Waterloo CUSD #5 will be closed tomorrow (2-9-21) due to weather and travel conditions. Brian Charron, Supt.

Hello, Rogers' Families, We are excited to welcome everyone back in person on Monday, December 7th. As we prepare to return to in-person learning, we are again in need of your help to ensure a smooth transition. For all students returning to in-person learning, please bring all materials back, such as Chromebooks, chargers, folders, math journals, etc. Please remember to self-certify before 7:40 each morning. As a reminder: Our school day will remain the same as before: Arrival 7:40-8:00 Town Dismissal 11:45 Bus Dismissal 12:15 Finally, in order for us to prepare and plan for the next two weeks, please notify your child's teacher as soon as possible if you are wanting your child to remain a remote learner through the holidays. As always thank you for all your help and support to make this year amazing for our students. If you have any questions, please contact the Rogers' Office. Stay safe & be well.

Rogers Families: Due to being remote this week, our picture retake day on Friday, December 4th has been tentatively rescheduled for Friday, January 22nd. Be on the lookout for more information about retake day after the new year.

Hello Rogers' Families, As Mr. Charron's email explained, our 2nd and 3rd graders will return to remote learning on Monday, November 23rd. Your child's teacher will be reaching out to you via email with specific details of what you will need to do in order to be prepared for Monday. Please check your email and thank you for your patience and understanding as we transition back to remote learning. Stay safe & be well.

Tomorrow kicks off Red Ribbon Week! Monday is use your head, don't do drugs! Come to school in a crazy hat or crazy hair. Tuesday we are teaming up against drugs! Come to school in your favorite sports shirt or jersey. Wednesday is drugs are a trick not a treat! Come to school in your Halloween costume. (Remember to follow all school guidelines about costumes.)



Hello Rogers Families! We are excited to offer new "Bulldog Spirit Wear" for the 2020-2021 school year. This year has been anything but normal for our students! We are so proud of them and how they have continued to learn and grow during these difficult times and we think this design reflects that! We are BULLDOG STRONG! All orders must be placed and paid for using the Winning Streak store link below. The store is open starting and will run through October 4th. Once the store is closed, orders will no longer be able to be taken. When ordering, remember to choose the school that you would like your order delivered too. All orders will come packaged and labeled from Winning Streak. Once the orders arrive they will be sent home with students that are in person learning. For students participating in remote learning, an email will be sent out when orders arrive and will be available for pick up from the office of the building you had your order delivered to. Orders will take about 15-20 business days after the store closes to be delivered to the schools. Thank you, go Bulldogs!
https://ge2020.wswebstore.com/


Hello 2nd Grade Families! Folder exchange begins at 3pm today. Please be sure to return the following: - math packet - reading packet - writing packet (tear off hamburger writing & keep it for next week) - STEM packet - all purple assessments Thank you for making this week so 'PAW'some! -The Second Grade Team :)

Hello Rogers Elementary Families & happy Friday! Thank you for all of your patience, hard work, and encouragement as we worked together to complete our first 5 day week of remote learning. Thank you for sharing pictures of your little bulldogs hard at work this week. Have a wonderful weekend! Link to Back to School video:
https://safeyoutube.net/w/i3uW

Good morning 2nd Grade Families. Happy Friday! Black Folders will be out and ready in the deck boxes by 3pm today. Remember to pick these up, and drop off the orange folder, by Monday at 8am. If you need help this week getting the folder please let your child's teacher know. On behalf of the 2nd Grade Team, THANK YOU for all that you are doing to support your child remotely. We also want to let you know that we appreciate the feedback you are sharing with your teachers, both things that are going well, and things that we can improve. We want to help! Have a wonderful weekend! ~The 2nd Grade Team :)

Hello 2nd Grade Families! We cannot wait for in-person orientation beginning tomorrow. In the meantime, feel free to watch our virtual orientation video.
https://youtu.be/rlZ2z0tTLYM
-The 2nd Grade Team :)

Hello Rogers Elementary Families! We are so excited to welcome you to our 20-21 school year. Next week your child's teacher will be reaching out to you with information regarding our upcoming supply pick up and orientation. Please be on the lookout for this information by early next week.

Waterloo Families, All students will need an internet ready device (other than a phone) with a keyboard, camera, and microphone to engage in remote learning.  If you need assistance with acquiring a device or internet access, please complete the Technology/Internet Access Survey below. Someone will be contacting those who state they need assistance within the next two weeks. shorturl.at/degBF -WCUSD#5

Please read the attached letter from WCUSD#5 for information on remotely starting the 2020-2021 school year. shorturl.at/gpsJP

This week is Teacher Appreciation Week. We created special video to say thank you to all the amazing teachers and staff at Rogers Elementary. Thank you for all that you do. You make a difference.
https://youtu.be/p7XGf5w_POw

Don't forget to stop by the Rogers Elementary Gym March 2-5 from 2:30-3:30 and March 5 6:00-7:30 to check out our #ScholasticBookFair! Check our our book fair website at
https://bookfairs.scholastic.com/bf/rogerselementary1
to set up an eWallet or to purchase books online.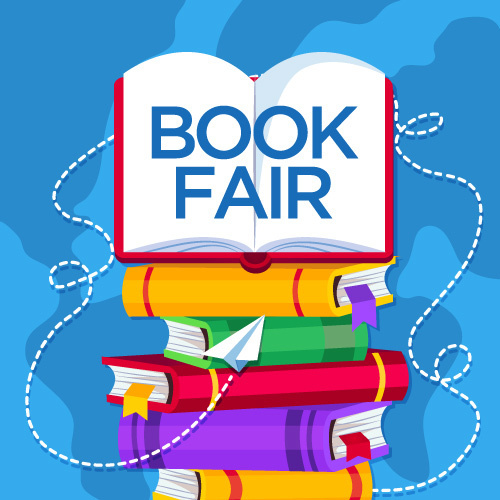 No school Monday, 2/17/20 in honor of Presidents' Day.

Today, 2/14 is a half day for students. Town dismissal is @ 11:10.

It's Papa John's night at Rogers! Use the code SSR008 when ordering. 25% of your order will be donated to Rogers.

Reminder: Young Authors Stories are due tomorrow, 1/29/20.

Friday is Elsa Day! We are asking all of our students to show their support by wearing either their Elsa shirt or light blue, in honor of her favorite color.

Waterloo CUSD 5 will be closed 1-17-20. Precipitation is forecasted to start this morning and change to freezing rain during dismissal time. If you have to travel today, please be careful. - Brian Charron, Supt.

Just a reminder. Tomorrow, Thursday, January 16 is Jersey Day. Wear your favorite football jersey.

Last call to be guaranteed a shirt for the Bulldog Color Run on Saturday! Please turn in registration forms tomorrow morning to any school office!
http://bit.ly/2md2PSZ

The 4th annual Bulldog Color Run is scheduled for September 28th at 5:30pm. We'd love to see you all there! Click here to register:
https://5il.co/9lsc