All after-school activities (including Kennel Klub) at Waterloo CUSD 5 facilities are cancelled for tonight. 2-5-20. Brian Charron, Supt.

Waterloo CUSD 5 will be closed 1-17-20. Precipitation is forecasted to start this morning and change to freezing rain during dismissal time. If you have to travel today, please be careful. Brian Charron, Supt.

Waterloo CUSD 5 will be closed Tuesday, December 17. Have fun in the snow and be ready for school on Wednesday. Brian Charron Superintendent

Waterloo CUSD 5 will be closed Dec. 16, due to poor conditions of untreated roads and the forecast for more freezing precipitation for tomorrow. Brian Charron Superintendent

Waterloo CUSD 5 is experiencing communication issues with our phone system this morning, Dec 2. If you need to communicate with one of our buildings and are unable to get through, please communicate via email.

Waterloo CUSD #5 is closed for Nov. 12. Freezing temps and blowing snow have made our parking lots and country roads dangerously slick.

Dottie Heimos is one awesome Lunch Lady and was nominated by her co-workers for a certificate of appreciation. A big THANK YOU to her for her hard work and dedication to our students and staff at the High School!

Last call to be guaranteed a shirt for the Bulldog Color Run on Saturday! Please turn in registration forms tomorrow morning to any school office!
http://bit.ly/2md2PSZ



Due to the boil water order, please send extra water with your child tomorrow. We have secured enough for one bottle per child, but send extra if one is not enough. Brian Charron, Supt.

The 4th annual Bulldog Color Run is scheduled for September 28th at 5:30pm. We'd love to see you all there! Click here to register:
https://5il.co/9lsc




Congratulations to WHS Baseball on their 3rd place 3A finish at IHSA State!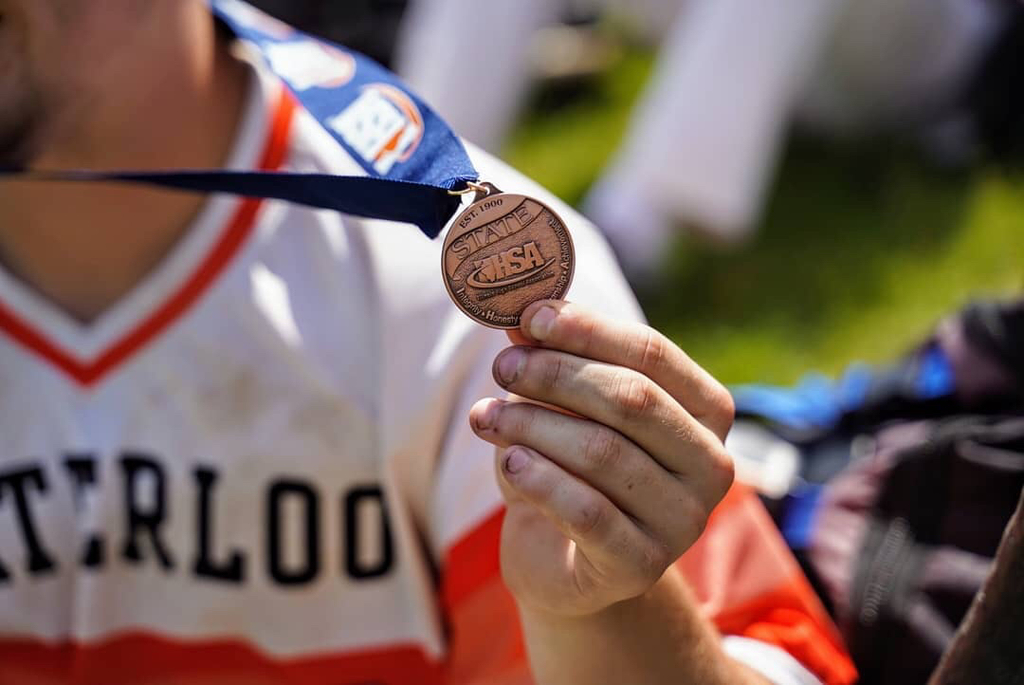 Correction: AHA - Gateway Grizzlies Game: If your child participated in the Kids Heart Challenge event and received a ticket order form for the Gateway Grizzlies game, we need to make you aware of an important change.  The game time listed on the voucher was 7:05 and the correct game time is 6:05.  Therefore all pre-game activities will move one hour earlier.  The student walk will begin at 5:00 p.m.  Gates will open at 4:15.  If you have any questions, please contact our AHA rep, Renee Ades at 
renee.ades@heart.org
.

Graduation for Waterloo High School's class of 2019 will be held in the WHS gymnasium on May 19th at 3pm.

The end of the year is quickly approaching! Please remember to pick up your student's medications from the school nurse before you leave for the summer.

Online registration for the 2019-2020 school year will open July 1st.